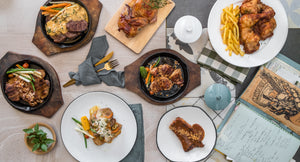 Cravings started as a quaint bakeshop and gourmet takeout along Katipunan Avenue in 1988. What people love are the heart warming meals made from Annie and Badjie's collection of treasured family recipes. Still then and now, everything that comes out of the kitchen is cooked and baked with the same love.
Cravings we love. Cravings we share.
We Cater Too!
We have over 30 years of experience catering to parties and events. We take pride in elevating the festive atmosphere and preparing delectable menus.
Send us a Call, SMS, Viber +639204137864 / +639065114772.
Inquire Today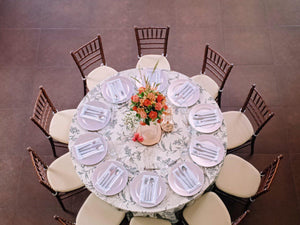 Testimonials
"Thanks so much for the yummy Cravings food that goes with good packaging and awesome service."
- Lizzie Hermosura
"My family is a tough group of customers when it comes to food. They can only be satisfied with high quality ingredients, intelligent creativity, genuine care and very fine taste, all at reasonable cost . Only home cooking can meet all of those criteria. It was a very good decision for us to work with Cravings for our meals. Cravings had proven to have the energy, passion, and capability to meet my family's tough benchmarks. We wish that all families can experience the joy of family meals that food from Cravings give. "
- Chato Cole-Alfaro